Shopping Cart
Your Cart is Empty
There was an error with PayPal
Click here to try again
Thank you for your business!
You should be receiving an order confirmation from Paypal shortly.
Exit Shopping Cart
Olive Branch Discipleship Ministries
Moving In His Power and Might
A Faith-based, Non-profit Corporation
1/5/22
New Beginnings
We have made it through 2021! The last 3 years has been hard on us, we have gone through many things and persevered. I think of the losses that so many have suffered and my heart goes out to them. I have lost friends and support and finances - just like so any of you What I can say is ...."But for God!" I do not know how many have struggled through withourt Jesus in their lives, I have seen many try and suffer and become so angry and so bitter, losing hope and positivity. Our Lord did not promise us continual bless but tha we would suffer and persever and overcome. The Word of God tells us that we are are Overcomers - so we need situations and circumstances to overcome. There is no other way to be an overcomer.
As we push forward in overcoming we begin to develop resolve, deeper faith in Christ, steadfastness, a refining of our character, a greater knowledge of the Bible, and a deeper understanding of prayer and how to pray. Priceless. The bootcamp of Faith.
How have you overcome? What have you learned about yourself, about Jesus? How has your prayer life changed? How has the Word of God been food to your soul? Have you graduated bootcamp yet or are you stuck going over the wall? Wherever you are, Christ is there with you. Call on His Name and ask for assistance, to know what to do and what to say in your situation your circumstance. I know this for certain: whatever you need to learn, whatever discipline you need to have, you will deal with it in bootcamp.
Be of good cheer. Be of good courage. Do not be discouraged and do not be fearful. Some things are stolen from is by the devil, some things are taken away for ouru sake and for the negative impact in our life, and somethings are refined to be restored. We are going into a new season of time that has never been before. Are you faithful? Are you trustworthy? Can our God count on us to stay the course?
I hope our answers are a resounding, "YES!!" and "Amen!!"
- Pastor Sandi
www.olivebranchdiscipleshipministries.com
7.5.2020    Weeds
I am sitting at my dining room table and observing my back yard through my big window. From this distance it looks pretty good. The grass is still green because of all the rain that it eagerly drinks up and the sunshine it is determine to revel in. Not bad. However, as I turn to look at the other end of the back yard, I can see a nice, strong, crop of very tall weeds that have just jumped up out of the soil with no warning at all. Where the heck did you all come from?? Weeding is not what I like to do! Some are at the surface of the dirt while others are in deep and strong and fight me to be pulled up and discarded into my lawn waste container. 
This is hard work to keep this yard healthy and free, without weeds! It is hard physical labor for me these days and they grow so quickly! I have newly planted plants and trees in my front yard that are stately and well grounded, standing firm and presenting their blossoms in a timely fashion. Magnificence!
I am also aware of the counterfeit. Some weeds have beautiful blossoms on them, making it difficult to determine if they are a flower or a weed. However, I am becoming quite a weed-knower-connoisseur and they are quickly pulled up and discarded. This took me some time to learn. And, I truly must confess that it is a never-ending battle.
So, I am collecting my weapons of warfare - my shovel. my cutters, my spade, and my weed killer spray - to eliminate the enemy of my yard. I am armed and ready and with boldness of intent. I am mindful of how this has a spiritual lesson for me too, the Lord always teaches me through experience. 
We are told in Bible scripture in Luke 9:23-25  "Then He (Jesus) said to them all, "If anyone would come after me, he must deny himself and take up his cross daily and follow me. For whoever wants to save his life will lose it, but whoever loses his life for me will save it. What good is it for a man to gain the whole world and yet lose, forfeit, his very self.?

Denying self means to give our life over to Christ Jesus 100%, not reserving any part of it for our own understanding or pleasure, trusting in Him and what His Word says over and above what we think or feel. (Romans 10:9-13).  We cannot serve two masters effectively.  
Matthew 6;24  "No one can serve two masters. Either he will hate the one and love the other, or he will be devoted to the one and despise the other. You cannot serve both God and the world (man)."
So, we need to take time to do some introflection of our self, checking to see if what we are doing is pleasing to Christ; does it put Him first, does it glorify Him and not self? Does what you do or believe line up with the Word of God? Remember, contrary to some, the Word of God is not outdated. It is your constant and relevant manual for life.
This is like pulling up weeds, spreading weed killer, learning what is a weed or a flower. We have a lot of weeds in our self and  sometimes we need help to do this.
Do not be discouraged. Be faithful. Be honest about your life and those things buried deep within you heart, secret things.   Remember, you will give yourself away when under pressure or under stress, for out of the heart the mouth speaks.  (Matthew 12:34)
Take time to do this soul-searching-weed-pulling so you are healthy in Christ (grass -green is the color of growth) and you are able to reap all his blessings and favors of life. You need to have times of rain (refreshing in Holy Spirit) and times of reveling in Son-shine to grow and be productive. Search out the word of God and what it says to be clean spiritually and to have a clean heart. Don't be afraid to search your heart and motives. Get out your spiritual tools to "pull the weeds" of your life. 
                               Weeds will choke to death if allowed to grow.
Some tools:

1.  The Word of God:  Psalm 119:105, Matthew 4:4
2.  The Name of Jesus Christ: Acts 4:19, John 14:13  
3.  The Blood of Jesus Christ:  Ephesians 1:7, Exodus 12:13
5.  Authority in Christ:  Luke 10:19, Mark 16:17, Matthew 28:18, 
6.  Armor of God: Ephesians 6:10-18, 1 Thessalonians 5:8
- Pastor Sandi
www.olivebranchdiscipleshipministries.com
"Create in me a clean heart, O God, and renew a right (righteous) spirit within me." Psalm 51:10
"Your Word  I have hid in my heart, that I might not sin against you."  
Psalm 119:11
I am a loyal and faithful friend but I am also a friend for a season and a time. Most of us are. This made me think on this subject for the last few days and I would like to share with you what the Lord has shared with me. 
.      
These are just a few of the types of friends you may come across in your lives. Use wisdom in whom you select to let into your close circle, they will have influence over you and will impact your life for good or bad. On the other side, you need to be the kind of friend you would want in your life, for yourself. You will have casual friends,acquaintances, some-time friends, close friends, and best friends. Select your friends well - you want friends that make you feels good about yourself and who will speak truth to you kindly; friends that will encourage and build you up; friends who will not judge you but support you; friends who will speak the things of God into your heart; friends who will want the very best for you. And you be that friend for them. 
Amen. 
-Pastor Sandra Matheson     
www.olivebranchdiscipleshipministries.com 
5.1.20               Good and Righteous
Would you think you are a good person? Based on what criteria? Are you good all the time? Do you only think good thoughts? Speak out good things?  Have no selfish agenda of your own? Never prideful or stubborn?Do only good actions all the time?

Most people, based on human understanding and human criteria, would say they are, with out hesitation.  Which is greater - goodness or righteousness? Do you ever think on that? The real truth is, humans cannot be good or righteous in their own efforts.
Pride sets in. Anger at unfairness or loss sets in, selfish thoughts set in, hard and negative thoughts invade our minds all the time.  Hopefully we do not verbalize these thoughts out loud often! My daughter has a tee shirt that reads "Just because you think it doesn't mean you have to say it!"

The definition of good is, according to Mr. Webster's dictionary, "that which is morally right"  or to be a "benefit or advantage to someone or something". The problem with that is the moral basis or perspective a person has; their belief system. Now, this will vary from culture to culture, belief systems of faith.  So, a good person is one who tries hard to do the right thing and to be considerate and kind to others. This is a hard effort, never to get angry or hurt or disappointed or selfish, etc. It is impossible to be our own moral police - and man, left to his own understanding, will find it hopeless.
Okay, now what is righteous?   (of a person or conduct) morally right or justifiable; virtuous  (having or showing high moral standards, no negative of deficits of character or actions)

Personally, I have times when I am disappointed in someone, angry, impatient, selfish, pride tries to pop in, words rise up in my mouth, and so on. How can a person ever accomplish this goodness and this righteousness? Is it possible? Is there a life manual to go to that will give us the information and training in how to accomplish all this?

Well, glad you asked! The Bible is the Book to go to for all of life's issues and all of man's shortcomings, and for all the hope and training we need to have. This book is our manual for life. Here are some instructions for life that it contains:
Ecclesiastes 7:20  Surely there is not a righteous man on earth who does good and never sins.

1 John 2:29  If you know that He (Christ) is righteous (in right standing with God the Father - no sin), you may be sure that everyone who practices this righteousness has been born of Him (salvation in Christ).
1 Peter 2:4  He (Christ) himself bore our sins (actions and attitudes that are fleshly and sinful and separate us from God) in His body on the tree (cross), that we might die to sin and live to righteousness. By His wounds (on the Cross) you have been healed (mentally, emotionally, physically, and spiritually)
Philippians 1:11  Filled with the fruit of righteousness that comes through Jesus Christ, to the glory and praise of God.
Luke 18:19 And Jesus said, "Why do you call me good? No one is good except God alone.
Micah 6:8  He has told you, O man, what is good; and what does the Lord require of you but to do justice, and to love kindness, and to walk humbly with your God.

Psalm 119:68  You (God) are good and do good; teach me your statutes (ways, commandments).
- Pastor Sandi 
Prayer:
Heavenly Father, remind me by your Holy Spirit that I need to be In you to be truly good; in and of myself I cannot achieve this. You alone are good and you mean all things to be good in my life as I follow after Christ. Remind me of the Cross and all that was done by Jesus for me so I could have healing and righteousness (right standing with you Father) and eternal life with you. Sometimes I can be so stubborn and so rebellious I think I can do all things by myself. Forgive me. I yield myself to Jesus Christ as my Savior and as the Lord of my life, choosing to yield to His ways and His commands. I want be part of and be in your goodness and have the  desire to live in your righteousness. In Jesus' name,   Amen 
4.1.20
A serious season of time. This is the time we are in. The Bible calls it a time of sorrows. Every news channel I turn on, on my television, is filled with updates on the coronavirus. Words of fear, of death, of dread. While all this information is important and needful for us to be safe, where are the words of peace and calm, encouragement?
We, as humans, are all subject to seasons of time in our life. We are born, we grow, we mature, we live life, we age, we die. None of us is exempt from this life. However, we can choose how we live it. Jesus said He came to give life and life more abundant.
(John 10:10). The question is, how can we live each season of our life to the fullest, most abundant result?  We must not learn to our own understanding (Proverb 3:5-6)
but partner with Him in studying His Word (Bible) and getting into good fellowship with Believers that we might learn and be encouraged.
Don't be deceived. The seasons of time in our lives are becoming more intense as the world becomes more intense. Stress, pressure, decisions of doing the right thing, choices on what we hear or speak, etc. 
We are now coming out of winter and into spring. Less cold, more light, life renews and begins again. A new start. The earth shows us this so why do we not do as creation does? We lay down the old, the past, and begin the new with purposeful good wisdom and choices so that our life can be different and productive.
Embrace this new season of time. No matter what is involved in that choice, that embrace, God is still here, still in control, still for us. Please meditate on this and become a partner with him. Good partners work for the common good of the business, the agreement. 
A serious season of time. Time to wake up and pay attention. Trust in God, Don not be angry. Old things pass away, all things become new, right where you are, right in the middle of your challenge.      
- Pastor Sandra Matheson
Prayer:
Lord Jesus, I thank you for the seasons of time in my life. Thank you that I have understanding that I am not to resist, to be angry, to think that you have left me. I purpose to be steadfast to know that I am growing and maturing in every season and through every challenge of my life, it is for my own good. Sometimes I make poor choices that affect my life and cause stresses and anxieties within me, that get my life off track. Forgive me Lord of my arrogance in thinking I don't need you, that I don't need to allow you to help me in my decisions. I want to draw nearer to you, in you, and create amazing seasons of time in my life. I determine to be obedient to you and our agreement in salvation through you, in my life and choices. Amen


Jeremiah 17:7-8  But blessed (highly favored) is the one who trusts in the Lord, whose confidence is in Him. They will be like a tree planted by the water that sends out its roots by the stream. It does not fear when heat comes (trials, challenges), its lives are always green (always growing, maturing). It has no worries in a year of drought (when it seems nothing is happening) and never fails to bear fruit (fruit comes with maturity).
Psalm 56:3  When I am afraid (uncertain), I put (by act of will, decision) my trust in you.
Psalm 143:8  Let the morning bring me word of your unfailing love, for I have put my trust in you. Show me the way I should go, for to you I entrust my life (I partner with you).

04.15.2020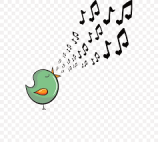 Psalms 118:24   "This is the day that the Lord has made, I will rejoice in it."
In my devotions this morning, this is the thought that kept coming to my mind.  All of our nations have been on alert with the coronavirus. It has been stressful, discouraging,  and devastating for all of us.
Our world has become small, technology abounds, connecting all of us together in just moments. News travels fast. Disease and sickness can spread quickly.
I know this quarantine is trying for us. Businesses need to get back to work. We cannot stop life for long or it will not be a quality life. I believe we are at that point.
What is fear and what is faith? Fear is unrealized negative expectations, faith is that unrealized expectation of positive goodness and provisions. Which do you want to embrace?
Wisdom dictates that we stay in the positive but not in denial or fear. Wisdom sees the issue and begins to encourage us in moving through it. Wisdom gives us the ability to know what to do, the common sense thing to do. Life is life because it moves on and creates new futures. If we become stagnate and fearful, our spirit withers and our life stops.
What does this verse mean to us? If you are a Believer in Christ Jesus, it means that we recognize the day that God has given us. We woke up and rose up to embrace our day, whatever it brings. We must, as Believers, open our day with conversations with our Lord gaining His perception on our day and giving our day over to Him, the Master Planner.  No matter what the challenge of the day is, He is in control and Has given us a way through it and out of it. These challenges, from life to death are meant to strengthen us and allow is to see the many aspects of our Lord Jesus. Don't be fearful. Don't be overwhelmed. Don't be discouraged  Trust in God. This is a day that was created for us and we can rejoice in the midst of the challenges. We will be overcomers. We will survive The challenge will change shape and pass by.
Rejoice. And again I say, Rejoice!
- Pastor Sandi
John 16:33 I have told you these things so that in Me you may have Peace. In this world you will have trouble But take heart (be encouraged - full of courage in Christ)! I have overcome the world!

Psalm 118:17  I will not die but live, and will proclaim (declare, testify) what the Lord has done.
Hebrews 11:1  Now faith is confidence in what we hope for and assurance about what we do not yet see or have.
Jeremiah 29:11  For I know the plans I have for you, declares the Lord, plans to prosper you and not to harm you, plans to give you hope and a future.
Psalm 112:7  They (Believers) have no fear of bad news (wisdom); their hearts are steadfast, trusting in the Lord (Jesus).
1 Corinthians 10:13 (NLT)  The temptations (challenge) in your life are no different from what others experience (Humankind). And God is faithful. He will not allow the temptation to be more than you can stand. When you are tempted, He will show you a way out so you can endure.
Romans 8:28  And we know (understand, believe) that in all things God works for the good of those who love Him (Believers), who have been called according to His purpose (plan of the day, life). 
Prayer: 
Heavenly Father we believe and trust you that you hold our lives each and every day in the palms of your hands. We believe you have a plan for each and every day of our life and will give us wisdom and understanding how to maneuver through all of our everyday challenges so we are victorious and are overcomers. Our faith is strengthened, we learn to persevere and to believe for what we do not yet see or have, according to your Word. We purpose to discard fear and negativity but not the challenge, that we may grow and learn to partner with you in this brief time of our live.
I declare, in the name of the Lord Jesus Christ, that I am willing to go from one level of glory to another with you. Thank you. Amen 
- Pastor Sandra Matheson
James 1:2  Consider it pure joy my brothers and sister, whenever you face trials (challenges) of many kinds, because you know that the testing of your faith produces perseverance.  12-13  Blessed is the one who perseveres under trials(and challenges - mentally, emotionally, physically, spiritually) because, having stood the test, that person will receive the crown of life that the Lord has promised to those who love Him (Believers in Him).
NEW BOOK OFFER:

Words That Make The Heart Sing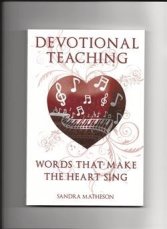 Devotional Teachings
For
The Heart
Available Through:
Amazon.com
Barnes and Noble


This book was written to encourage and to bless those who desire more with the amazing Word of God. There are topics of every kind that will impact your walk with Christ and your every day life. This is an educational devotional, offering instructions of overcoming and understanding of the scriptures. This devotional can be used for bible studies and personal or church teachings.
Pastor Sandra also offers a personal prayer for you to encourage your spirit. We hope you will take part in these Words, breathe them in, and be lifted up in Him!
___________________________________________
Chapter 1
Continue Steadfastly
.
"And they continued steadfastly in the apostles' doctrine and fellowship, and in the breaking of bread, and in prayers."   Acts 2:42 NKJV
How faithful are you? This is a question that all Believers in Christ need to ask themselves from time to time; a good checkup. Are you faithful in your attendance to your home church? Are you faithful in your support, or is it at your own convenience or need? Are you faithful to engage in Christian fellowship or are you mostly engaged in fellowship with non-believers? A confident, powerful Believer is one who is sold out to Christ and supports His church body 100%. However, a word of caution, we must also engage in the 'world' to bring in a harvest for the Kingdom of God. This scripture doesn't mean that all they did was have their noses stuck in the Bible or that they only had friends from church. It means that they were purposeful to have a continual and steadfast process of thought and desire to know and seek out more of their God. They allowed no one and nothing to move them from their belief, from their fellowship, and from their support. As you study the Word (apostles' doctrine) you have more to give out. The Word builds you up, teaches you what you have in Christ, who you are in Christ - your position in Christ as a joint heir with Him. You need to know this so that you are not deceived or moved away from your faith.
As you support your church, you build up the Kingdom. As you have Christian fellowship, you build a stronghold of spiritual support and encouragement for yourself and others. We then know the right things to say at the right time. Our hearts are full of the Word of God, therefore - as needed - our mouths will bring forth the word that is needed to heal and encourage each other and those around us. 'Out of our mouth the heart speaks' (Matthew 12:34b).

Prayer is an expression of conversation with our God, a two way conversation. As we mature we go from just asking to inquiring and then to listening to what He has to say back to us. This develops that marvelous, unexplainable intimacy we are able to have, one on one, with the Lord. Look at Law of First Mentioned: the first mention of this type of intimacy that God desires is in the Garden of Eden. He communicated with Adam and Eve in the cool of the day. (Genesis 3:8)

Two key words here in this scripture: 'continued' and 'steadfastly'. This is a purposeful way of thought and life. Consistent and ongoing. It should be a way of life as close to you as your breathing, your heartbeat. It should be steadfast, immovable, purposeful, continual, ongoing, - all the time. Take time to develop this intimacy, this purposing, this dedication to Christ and to His Church. His Church is His Bride that He is coming back for. You are that Bride. Speak to your Bridegroom. Love Him. Become intimate with Him in mind, soul, and spirit. Be determined. Be purposeful. Be steadfast.
Acts 2:46
"
Every day they continued to meet together in the temple courts. They broke bread in their homes and ate together with glad and sincere hearts,"
Psalm 51:10
  "Create in me a pure heart, O God, and renew a steadfast spirit within me.
Psalm 119:5
  "Oh, that my ways were steadfast in obeying your decrees!"
Psalm 119:33
Amplified Bible  "
Teach me, O Lord, the way of Your statutes, and I will keep it to the end [steadfastly]."
Prayer:
Father God, I desire a closer walk with you. I desire to hear you speak to me, to have that one on one conversation with you on a moment by moment basis. I desire more fellowship with fellow Believers in Christ; I desire to have a more active and productive prayer life with you. I am setting my will to move in these disciplines 'continuously' from now on. Praise your name Lord! Amen
- Pastor Sandra Matheson
5.8.18
Proverbs 1:5  "Let the wise hear and increase in learning, and the one who understands obtain guidance.:  (English Standard Version)
Philippians 4:9 "What you have learned and received and heard and seen in Me - practice these things, and the God of peace will be with you."  (English Standard Version)
2 John 1:9  Everyone  who goes on ahead and does not abide in the teaching of Christ, does not have God. Whoever abides in the teaching has both the Father and  the Son."
2 Timothy 3:7  "Always learning and never able to arrive at a knowledge of the Truth." (English Standard Version)
What do these verses have in unity?  Learning without practical application (knowledge and understanding) has no value. What we learn in the teachings of the Gospels and the Bible must be applied to practical use in our life to have the proof of them. So many people today are learning and studying and are continual students but have no fruit of content of what they learn to show the value and reward in their lives. What good is that? I want to know how all this information you are sharing with me, works. I want to know what the benefit of the information will be to me in my life.
We are so quick to learn but so lazy to apply. To apply all our learning requires perseverance and purpose, not giving up, overcoming challenges and obstacles, faithfulness, trusting God when it seems foolish to do so and their seems to be no way. We, as Believers in Christ Jesus, are to be a peculiar people who are set apart from the ways and understandings of the world and show proof of our faith by holding onto what we have learned and proving it out in our daily walk of life. Don't give up! Don't be overwhelmed. Don't lose faith and don't lose your confidence in Christ. The reward is tremendous! Purpose to set yourself under discipleship/mentorship and live what you are learning.
Proverbs 5:12  "You will say, 'How I hated discipline (discipleship)! How my heart spurned correction!"
Hebrews 10:35  "So do not throw away your confidence (in Christ); it will be richly rewarded."
- Pastor Sandra Matheson
www.olivebranchdiscipleshipministries.com
1/7/20
Thank you everyone!
I want to take a moment to say thank you very, very much to all those who have visited this Blog and the amazingly kind and encouraging words you have posted concerning the contents.  To be encouraged in one's endeavors is a blessing beyond expression and I am truly blessed. I think we live in a world filled with discouragement and a lot of depression. It is a world that is rushed and out of balance and peace, there is so much to do and so many places to go. 
We as Believers in Christ Jesus have got to learn the discipline of staying in His Peace that passes all understanding. We need to learn to not be offended and to forgive quickly. We need to be thankful in all we have and in every situation. This will bring us victory and the peace we need.
I also find that we are our greatest enemy at times by the self talk we do. I really don't think we would tolerate someone else talking to us that way. Very condemning and hurtful, calling our self stupid, incompetent, etc. The Lord never speaks to us that way but Satan will. What is your first perspective? Are you negative or positive? Do you take a bad report and run with it? Are you overly concerned with what people think of you? Are you a perfectionist/controller? 
All of this will beat against your heart and mind and wear you down. God wants to encourage us and build us up to better His Kingdom here on earth. A report is to only be a warning and a basis of prayer for our life. Faith and unbelief cannot operate together.
Let us determine today to start our New Year with a renewed confidence in our being through faith in Christ Jesus and discipline our self to live in faith believing. We are destined to be victorious and to be filled with His power. Only you can separate yourself from the love and care of God the Father. Only you.
This year go through your issues quickly with the wisdom of Christ and the Word.
Let go of offenses immediately.( Remember that you also offend and you want forgiveness as well). Forgive!!  Stop being a victim. Start being victorious. 

- Pastor Sandi

Prayer:
O Lord thank you for those who encourage and give thanks for others and for the gifts you have given them. We are to be thankful for each other, for this family of God that we come into through Jesus Christ, for our brothers and our sisters and for those who show kindness and goodness to us who don't yet know you. Thankyou for those who encourage us and speak wisdoms to us. May you bless each on with the saving knowledge of Christ and may their needs be met in you.
Amen
Ephesians 1:15-16  For this reason, ever since I heard about your faith in the Lord Jesus Christ and your love for all God's people, I have not stopped giving thanks for you, remembering you in my prayers.
1 Thessalonians 5:11  Therefore encourage one another and build each other up, just as in fact you are doing.
Hebrews 10:24  And let us consider how we may spur one another on towards love and good deeds
Hebrews 3:13  But encourage one another daily, as long as it is called "Today", so that none of you ay be hardened by sin's deceitfulness.
www.olivebranchdiscipleshipministries.com
1/19/20
The Attitude Twins
Love and Hate.  The Attitude Twins.  One is negative and harmful and one is positive and healthy -as it stays in balance.

There are 3 kinds of love: Ergo, Philia, and Agape.
Ergo:  best described as romantic or fleshly love
Philia: a brotherly love, love for fellow man and friendships
Agape: God's faithful love, love that forgives and covers over sin, a love that inspires righteousness

Of the 3, we as Christians, should be moving in Agape love. We should be developing
God's love in our life to be more like Him, to be Christ-like in attitude and actions. This kind of love involves discipline, knowing God's character and the Word, and purposing to do the right thing. This kind of love involves responsibility and accountability. We must understand forgiveness and making people around us accountable for their actions and words and attitudes. There is no excuse to behave badly just because a Believer in Christ Jesus is to love and forgive or is under God's grace. Our heavenly Father holds his Believers to a much higher standard because we should know the Word and know Jesus. It doesn't mean we cannot get angry or hurt or offended but it does mean we are accountable to Christ to not harbor it within our hearts and become angry and bitter and full of criticism, becoming judgmental. After all, Jesus forgave us and was kind and patient with us before we accepted Him into our hearts, right? He also holds Believers accountable for the knowledge we have on the subject, what the Word says. .This kind of love is impossible unless we have Jesus Christ as our Savior and  our Lord, we cannot do this in our own understanding.
So, the question is: which kind of love do you initiate in your own life? How do you extend this love towards others especially when they behave badly towards us?
/