Shopping Cart
Your Cart is Empty
There was an error with PayPal
Click here to try again
Thank you for your business!
You should be receiving an order confirmation from Paypal shortly.
Exit Shopping Cart
Olive Branch Discipleship Ministries
Moving In His Power and Might
A Faith-based, Non-profit Corporation
11.15.22 Let Go
Did you know that the Cross is all about letting go? God the Father is all about letting go? A majority of counseling and life issues are all about letting go? All of these statements are true and once we can take in the reality of these truths, our lives will become more internally peaceful and stable.
One extremely important verse in the Bible concerning this is found in Matthew 6:14-15 :
"IF you forgive men when they sin (offend) you, your heavenly Father will also forgive you. But if you do not forgive men their sins (offenses), your Father (in heaven) will not forgive your sins."
Ephesians 4:32 "Be kind and compassionate to one another, forgiving each other, just as in Christ God forgave you."
Colossians 3:13 "Bear with each other and forgive whatever grievances you may have against one another. Forgive as the Lord for gave you."
Forgiveness does not mean we forget but that we let go of the "right" to hang onto the offense and to get even. Forgiveness does not always mean this person who offended you is safe for you to be around but it does mean you let go of wishing any evil will upon them or that you continue to talk bad about them. Let go and let God deal with them. Think about it. Each and everyone of us has wronged someone at some time in our life, intentionally or unintentionally. And it is a simple fact that we need heavenly Father's forgiveness between us and him every single day. We offend him in our thoughts, our speech, and our actions. I am grateful he sees us through the sacrifice of forgiveness his son Jesus made on the Cross.
Think about it. What kind of life do you want? I want one filled with internal peace and unblocked answers to prayers, with the mercy and goodness of God weaving throughout my spirit and life, no matter what is happening externally.
Check out verses concerning forgiveness towards others, of ourselves, the work on the Cross. You simply cannot love Christ and not be wise to forgive and let go. Lets grow up, become mature in Christ, stop fussing and squabbling and offending. Amen.
-Pastor Sandra Matheson
www.olivebranchdiscipleshipministries.comwww.olivebranchdisciples
www.oivebranchdiscipleshipministries.com
Prayer:
Heavenly Father, bring to our remembrance of sacrifice that Jesus went through on the Cross to submit a blood sacrifice for our sins, individually and collectively. Let us be mindful of not taking on any offenses and not putting out any. Help us to remember we are all human and have stressful and bad days, hurts and wounds that cannot be seen, and how we would like to be treated as well. Give us wisdom to know when to truly forgive and to walk away, knowing that person or situation is not healthy for us. We desire to be free and healthy in mind, body, soul, and spirit. Amen www.olivebranchdiscipleshipministries.com
www.olivebranchdiscipleshipministries.com
04.15.2020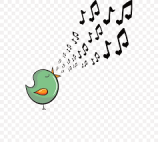 Psalms 118:24   "This is the day that the Lord has made, I will rejoice in it."
In my devotions this morning, this is the thought that kept coming to my mind.  All of our nations have been on alert with the coronavirus. It has been stressful, discouraging,  and devastating for all of us.
Our world has become small, technology abounds, connecting all of us together in just moments. News travels fast. Disease and sickness can spread quickly.
I know this quarantine is trying for us. Businesses need to get back to work. We cannot stop life for long or it will not be a quality life. I believe we are at that point.
What is fear and what is faith? Fear is unrealized negative expectations, faith is that unrealized expectation of positive goodness and provisions. Which do you want to embrace?
Wisdom dictates that we stay in the positive but not in denial or fear. Wisdom sees the issue and begins to encourage us in moving through it. Wisdom gives us the ability to know what to do, the common sense thing to do. Life is life because it moves on and creates new futures. If we become stagnate and fearful, our spirit withers and our life stops.
What does this verse mean to us? If you are a Believer in Christ Jesus, it means that we recognize the day that God has given us. We woke up and rose up to embrace our day, whatever it brings. We must, as Believers, open our day with conversations with our Lord gaining His perception on our day and giving our day over to Him, the Master Planner.  No matter what the challenge of the day is, He is in control and Has given us a way through it and out of it. These challenges, from life to death are meant to strengthen us and allow is to see the many aspects of our Lord Jesus. Don't be fearful. Don't be overwhelmed. Don't be discouraged  Trust in God. This is a day that was created for us and we can rejoice in the midst of the challenges. We will be overcomers. We will survive The challenge will change shape and pass by.
Rejoice. And again I say, Rejoice!
- Pastor Sandi
John 16:33 I have told you these things so that in Me you may have Peace. In this world you will have trouble But take heart (be encouraged - full of courage in Christ)! I have overcome the world!

Psalm 118:17  I will not die but live, and will proclaim (declare, testify) what the Lord has done.
Hebrews 11:1  Now faith is confidence in what we hope for and assurance about what we do not yet see or have.
Jeremiah 29:11  For I know the plans I have for you, declares the Lord, plans to prosper you and not to harm you, plans to give you hope and a future.
Psalm 112:7  They (Believers) have no fear of bad news (wisdom); their hearts are steadfast, trusting in the Lord (Jesus).
1 Corinthians 10:13 (NLT)  The temptations (challenge) in your life are no different from what others experience (Humankind). And God is faithful. He will not allow the temptation to be more than you can stand. When you are tempted, He will show you a way out so you can endure.
Romans 8:28  And we know (understand, believe) that in all things God works for the good of those who love Him (Believers), who have been called according to His purpose (plan of the day, life). 
Prayer: 
Heavenly Father we believe and trust you that you hold our lives each and every day in the palms of your hands. We believe you have a plan for each and every day of our life and will give us wisdom and understanding how to maneuver through all of our everyday challenges so we are victorious and are overcomers. Our faith is strengthened, we learn to persevere and to believe for what we do not yet see or have, according to your Word. We purpose to discard fear and negativity but not the challenge, that we may grow and learn to partner with you in this brief time of our live.
I declare, in the name of the Lord Jesus Christ, that I am willing to go from one level of glory to another with you. Thank you. Amen 
- Pastor Sandra Matheson
James 1:2  Consider it pure joy my brothers and sister, whenever you face trials (challenges) of many kinds, because you know that the testing of your faith produces perseverance.  12-13  Blessed is the one who perseveres under trials(and challenges - mentally, emotionally, physically, spiritually) because, having stood the test, that person will receive the crown of life that the Lord has promised to those who love Him (Believers in Him).
2.18.13      1:52 pm
As I am sitting here meditating on the goodness of God, I am observing the day through my window. It looks a bit gloomy out there, overcast and cold. I am reminded that  '.......this is

the day that the Lord has made, I will rejoice in it and be glad.' Isn't it marvelous that, as we turn our day over to Him, we do not have to remain in the gloom, in being overcast, in the cold of being separated. Who knows what the day may bring? Opportunities, challenges, blessings. Let us look UP today and rejoice in Him, in His plan for us! It just might be a day filled with the possibility of a possibility!
/